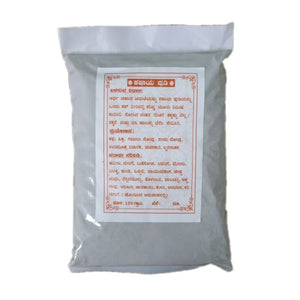 HealthyOrganic
Kadha (Kashaya) Powder, 100g
Regular price
Rs. 100.00
Rs. 0.00
HealthyOrganic Kadha Blend is made with the Finest Quality of Ingredients: Coriander seeds, Cumin seeds(Jeera), Fennel seeds(somph), Clove, Black pepper, Cardamom , Dry ginger, Long pepper, Vayu vidanga (Embelia ribes), Yashtimadhu, Puncturevine, Kulanjan, Cinnamon, Ashwagandh, Turmeric, Nutmeg (Jajikaya), Tulasi (Holy basil), Ajwain (carrom seeds), Black cumin (shahjeera)
Mixed in appropriate proportion.
Why HealthyOrganic Kadha?
Immunity Booster - For Children, Adults, Men and Women.
Recommended for improving immune system,
Helps to prevent Cough, Cold, Respiratory Problems, Flu and Viral Infections.
Regular use of this Immunity Kadha Powder helps to develop strong immunity, enhance metabolism and Loose Weight.

Usage:
Add half tea spoon of kadha powder into a cup of water And boil it for at least 3 minutes.After that filter and jaggery(recommended) or sugar as per your taste.  You can add hot milk in it. Consume twice a day. Use regularly to boost your immunity.
---
More from this collection