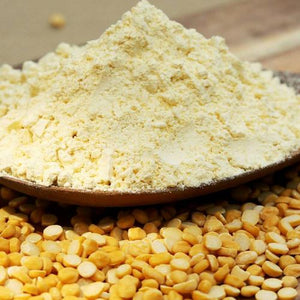 HealthyOrganic
Organic Besan - Chickpeas flour
Regular price
Rs. 70.00
Rs. 0.00
Note:
Weekly and Biweekly subscriptions will be delivered on Sunday. Monthly subscriptions will be delivered on 1st of every Month.
Commonly known as gram flour, organic Chana Besan consists of dried up chickpeas which have been stone grinded into a gluten free flour. Chana Besan is useful as a substitute for wheat flour or in combination with other flours, and is commonly used in batters to make deep fried pakodas or kadhi.
Lending a nutty taste, organic Chana Besan is a healthy and versatile alternative to complement recipes dishes and recipes. It provides a beneficial source of protein and fiber.
Organic Chana is grown using methods that preserve the environment while avoiding synthetic materials such as pesticides and antibiotics.
---
More from this collection